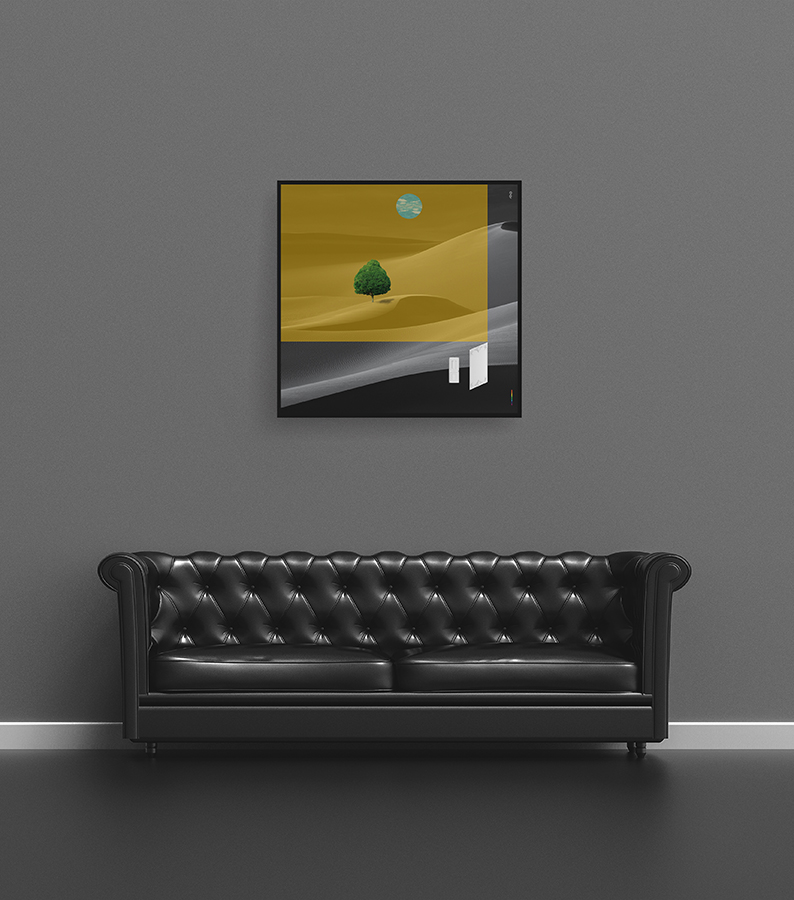 Golden Sahara
DIGITAL PRINTING │ AVA996069 │ SIZE : 755*755*22mm
[Golden Sahara] and [Sahara Midnight] are series images that both including desert imagery where all the travelers come around and leave traces of art as they walk along.
The desert is representing the reality where we are walking on every day. As they are each painted in gold and blue, the hopeful message is written upon the dreary desert. The artist is telling that footsteps of art will always beside the viewer and guide the way to the brighter future.
Puffy cloud forms and the bold orange paint strokes are both representing a graceful movement of the waltz. The image is embodying the message of how beautifully we are constructing our lives in our own ways. The image will provide even more extensive sensitivity while you listen to the actual music notes of 'Butterfly Waltz' by 'Brain Crain'.