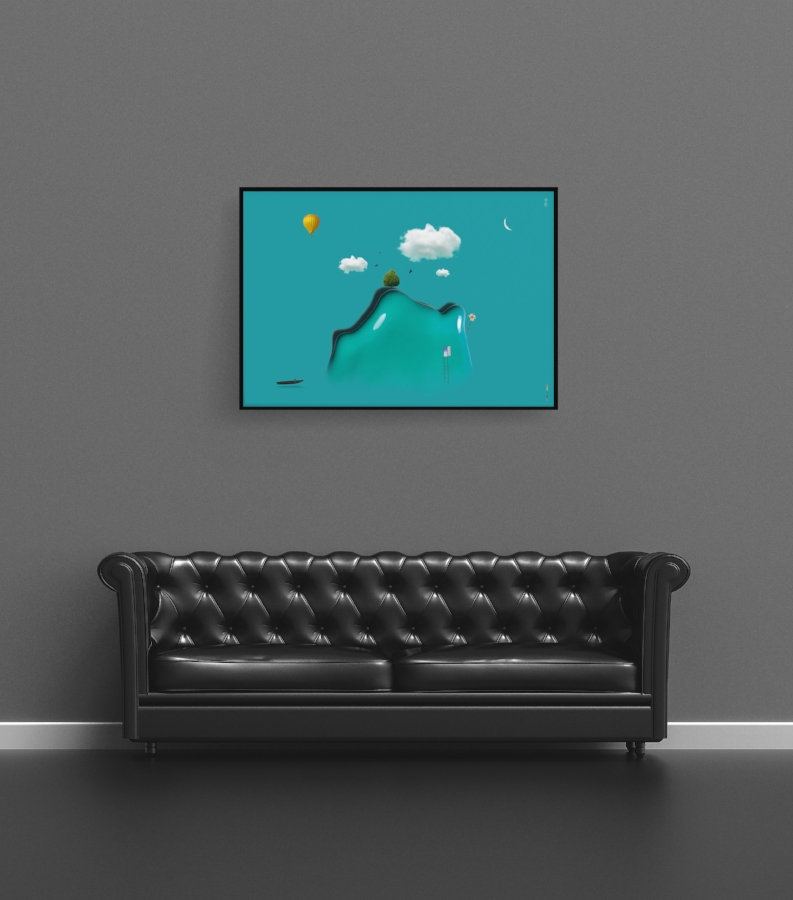 Lyric
DIGITAL PRINTING │ AVA996059 │ SIZE : 995*665*22mm
[Lyric] is visualizing a lyrical poetry.
Objects in the painting each represent the artist himself harmonizing in such unexplainable and yet delightful place. The harmonization of objects visualizes the link of the artist's ego to the world. He is expressing the most innocent lyric by internalizing of objecthood through this painting.
The lyric lays upon the viewer's mind and lips with the purest cadence to sing in easy melody. The artist intended for the very moment of sympathy from the viewers to recognize the ultimate essence of this visual poetry. It suggests the infinite possibility for the viewer's mind be expanded as much as they render their mind with full of innocent poetic languages.