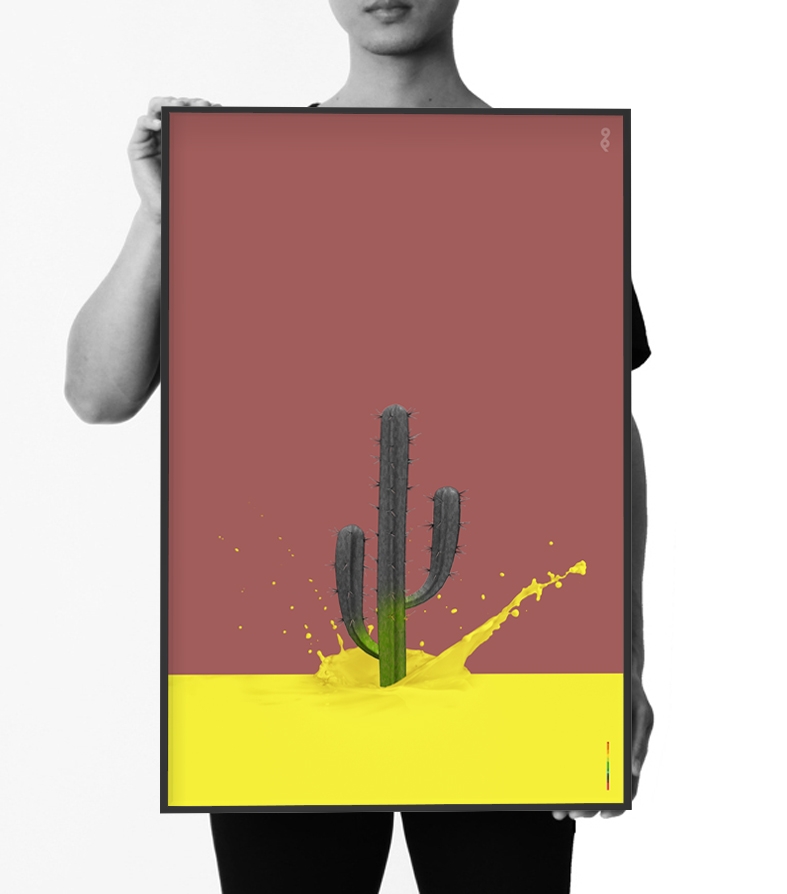 Tinge
DIGITAL PRINTING │ AVA996055 │ SIZE : 455*695*22mm
Art is like a rain-shower that finally quenches thirst of the draughted life.
[Tinge] is presenting a moment of barren cactus encounters a pool of yellow paint, which represents for a brighter world. The viewers should put their nervous 'thorn' behind their past and begin with a healthy new color for their lives. The artist wishes to present the most refreshing color for you.
The viewers can easily notice that a small elephant walking towards the middle of the image of [Blooming]. Viewers may rely on their weary mind to the elephant to expect for a warm spring day. The artist wishes 99AVANT to be a clean cumulus cloud that rains a sensible imagination above the viewer's head.